The next major piece of the Northern Star Resources Goldfields Giants playing
group has been unveiled with the announcement of Sudanese-Australian
recruit Manylok Malek.
Known commonly as "Mayo", he joins the Giants after having played the
last four seasons playing in the Queensland Basketball League for the
Toowoomba Mountaineers.
A late starter to the game, Malek began his rookie QBL season with the Mountaineers in 2015 with averages of 2.7 points, 2.4 rebounds and 0.6 blocks in 9 minutes per game.
After four seasons and career best averages of 14.8 points, 11 rebounds
and 1.4 blocks in 30 minutes per game, he has steadily progressed with his basketball development.
He's excited by the upcoming move to the Goldfields and what he can bring
to his new club.
"I believe I'll bring energy, hustle and resilience to the Giants" Malek said. "I love to protect the rim and I think I provide versatility at both ends of the floor."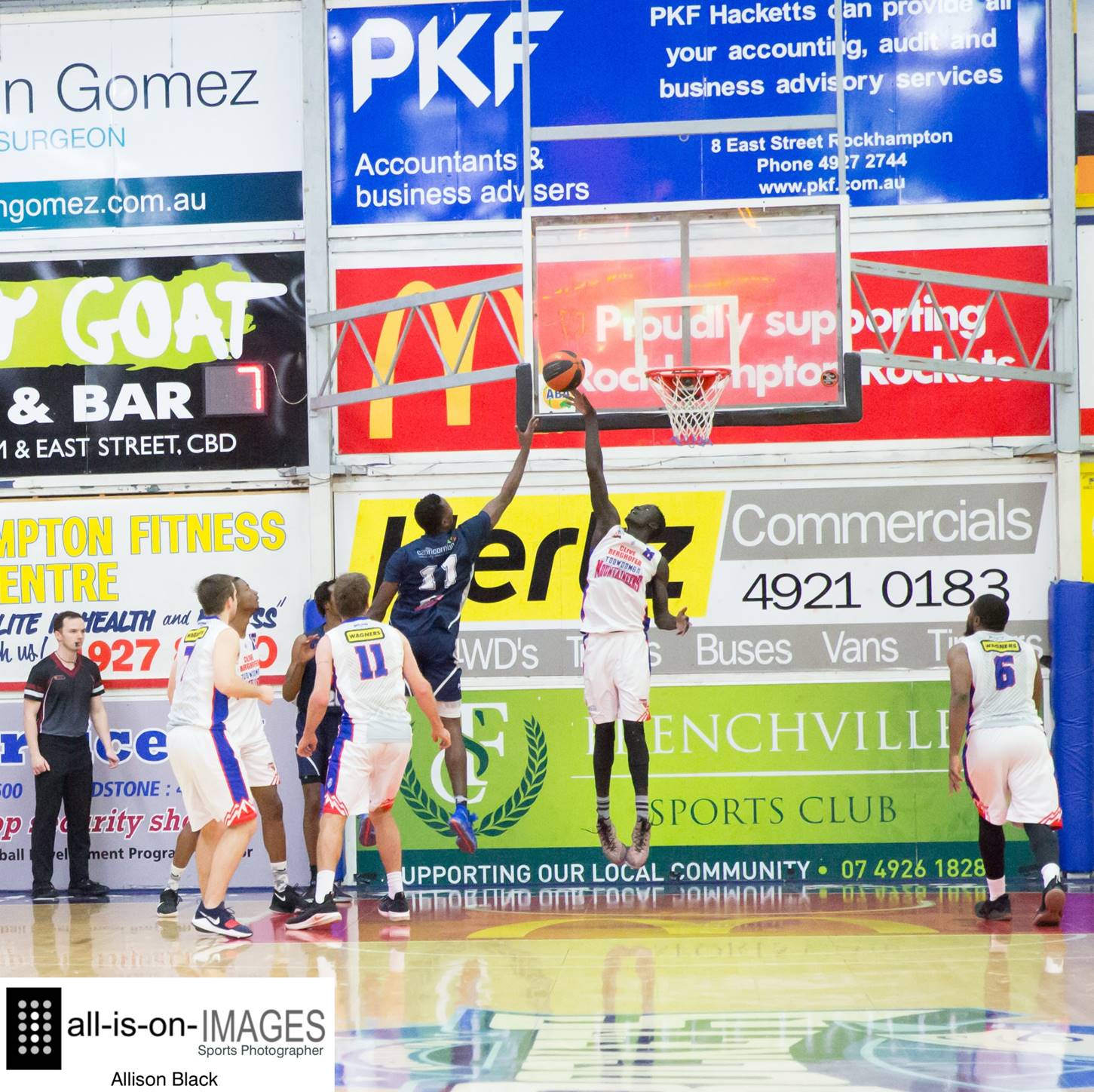 "In preparation for the move to the new league I've been doing weights and getting in the gym with one of my mates who has played college ball."
"This, as well as working with a skills coach and strength and conditioning coach is helping me improve my game."
Giants' head coach Wayne Creek spoke of the recruitment of Malek.
"We were impressed with Mayo's rebounding and shot blocking ability." Creek said. "He's a high energy player with the ability to run the floor, so we're excited to have been able to recruit him."
Malek should benefit from the tutelage of Coach Creek, in particular the shot blocking aspect since Creek is the SBL's All-Time leader in blocked shots with 836 over his 312 game career.
The signing of Malek along with recent announcement of South Australian scorer David Humphries is an exciting start to the Giants' 2019 State Basketball League campaign, with more player announcements coming shortly.
Malek will join the Giants in early February in preparation for the upcoming 2019 season which gets underway on the 16th of March.
Manylok Malek
Date Of Birth: 8th September, 1994 (24 years old)
Height: 201cm (6'7″)
Position: Forward
Giants Playing Number: 8
Recruited from: Toowoomba Mountaineers (QBL)
Basketball Career:
Basketball Career: 2015-18 Toowoomba Mountaineers (QBL)